"Impossible to talk about the Nord region of France without mentioning beer, right? This hop-flavoured beverage is a long tradition in the region, and the surrounding area has no shortage of breweries and distilleries! Come and learn the secrets of how beer is made or simply come and sip a cold beer in one of our local breweries !"
Tandem Brewery
The pair of enthusiastic brewers at the Tandem brewery decided in 2019 to take a leap of faith by producing light beers with imaginative names all brewed using eco-friendly practices. The brewery uses organic malt, 100% green electricity and recycles all its cereal waste at a local farm – not to mention the brewers travel mostly by bike as you might have guessed from the name! Visitors welcome by appointment.
Practical information:
Where : 382 rue de Bondues à Wambrechies
Contact: 03 20 31 78 57 - contact@brasserie-tandem.com
Website: www.brasserie-tandem.com
The is is open to the public from Monday to Saturday from 9am to 6pm
The TAPROOM on Monday and Tuesday to 12am to 2.30pm, and from Wednesday to Thursday from 12am to 11pm
---
Juniper distillery
Take a guided tour to learn all about one of the very last jenever distilleries in France. Still in business after 200 years, Claeyssens distillery is a wonderful example of the region's industrial heritage. On a guided tour, discover the secrets of how this juniper-based liqueur is made, from grinding, cooking and yeasting to fermentation, distillation and ageing. End your visit by tasting different products made by the distillery including jenever, whisky, gin and vodka.
Practical information:
Where: Place de la Distillerie in Wambrechies
Prices: €6.50 for adults / €4.30 for children aged 12 to 18 / Free for under 12s / €6 per person for groups of 25 or more
Tours every Wednesday at 3pm and every Saturday at 10.30am, 2.30pm and 4pm / Tour lasts 90 min
Bookings: +33 (0)3 74 45 46 52 or tourisme@wambrechies.com
Website: www.distilleriedewambrechies.com
(close for renovations works)
---
Hardy Brewery
Hardy is a craft microbrewery set up in an old industrial building in the town of Quesnoy-sur-Deûle. This small-scale brewery produces its beer in a way that respects traditional practices and its own values. Open to the public by appointment only, visitors get to see how the beer is made from start to finish as well as sampling the final product, of course!
Practical information:
Where : 117 Rue de Lille in Quesnoy-sur-Deûle
Contact: +33 (0)6 29 49 17 40 - contact@brasserie-hardy.fr
Website: www.brasserie-hardy.fr
Open to the public from Thursday to Friday from 5pm to 10pm and Saturday from 12pm to 10pm
---
Célestin Brewery
Célestin brewery and its boutique can be found both in Lille's Old Town as well as Marquette-lez-Lille since 2017. This family-run eco-friendly microbrewery established in 1740 offers guided tours by appointment that will introduce you to the beer-making installations at this craft brewery and the entire production process. For anyone with a thirst for malt- and hop-based beverages, the tour concludes with a tasting of one or more beers from their collection!
Practical information:
Where : 27 Rue Félix Faure in Marquette-lez-Lille
Contact: +33 (0)9 83 51 05 07 - contact@celestinlille.fr
Website: www.celestinlille.fr
Open to the public Monday to Friday from 9am to 4.30pm
---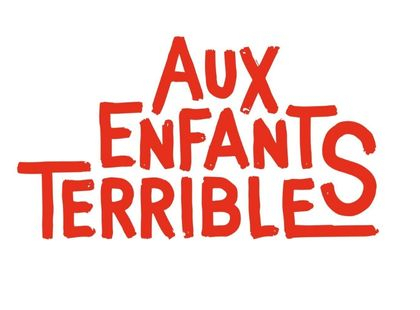 Aux enfants terribles
Aux enfants terribles is a third place established in a welcoming old farmhouse: a micro-brewery, a taproom, a bar, a restaurant and a performance hall..
Practical information :
Where : 14 chemin de Wervicq in Marquette-lez-Lille
Contact : 03 20 11 01 04 - contact@auxenfantsterribles.fr
Website : www.auxenfantsterribles.fr
Open to the public : 2023 first trimester
---
Brique House Brewery
Brique House Brewery is a Lille-based brewery, proud of its native home, that produces a range of wild and exciting beers that defy the laws of tradition! Taking the street as its observatory and the brewery as its creative outlet, Brique House experiments and remixes any ingredient that can be brewed, from near and afar, and creates new products, each more explosive than the last. Its taproom is where you can eat, drink, play and be merry – and even buy beer to take home. Make the most of the terrace when the sun is shining!
Practical information:
Where : Halls de la Filature car park - 26 Rue Félix Faure in Saint-André-lez-Lille
Contact: iwantgoodbeers@briquehouse.fr, for home delivery: jaisoif@briquehouse.fr
Website: www.briquehouse.fr
Open to the public every Monday and Tuesday from 5pm to midnight, every Wednesday and Thursday from noon to midnight, every Friday and Saturday from noon to 12.30am and every Sunday from noon to 11pm
* Alcohol abuse is dangerous for your health, consume in moderation.