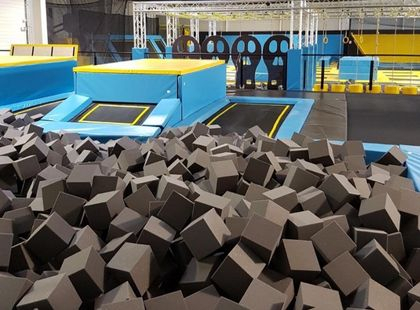 Trampoline Park
This 2,300-m² trampoline centre offers multiple activities: open jump, basket dunk, dodge ball, foam pit, cage ball, ninja warrior obstacle course, walking wall tower and kids court. Bounce to your heart's content!
Practical information:
Where: 187 Rue de Menin, Parc de l'Innovation in Marquette-lez-Lille
Contact: +33 (0)3 28 34 23 15
Website: www.trampolinepark.fr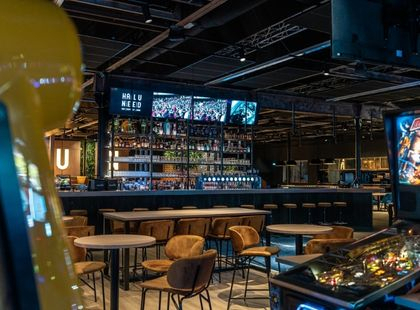 Hall U Need
Hall U Need is a brand new French food and leisure concept featuring a 200-seat terrace in a leafy garden, a 500-cover eco-friendly bar and restaurant and a range of activities including rides, virtual reality, arcade games, Redemption, pinball, bowling, karaoke, children's area and more as well as a free co-working space with business facilities (Wi-Fi and printing) and a meeting and seminar room.
Practical information:
Where: 26 Rue Félix Faure in Saint-André-lez-Lille / Car park with 700 spaces
Contact: +33 (0)3 59 61 38 60 - contact@halluneed.com
Website: www.halluneed.com
Facebook : Hall U Need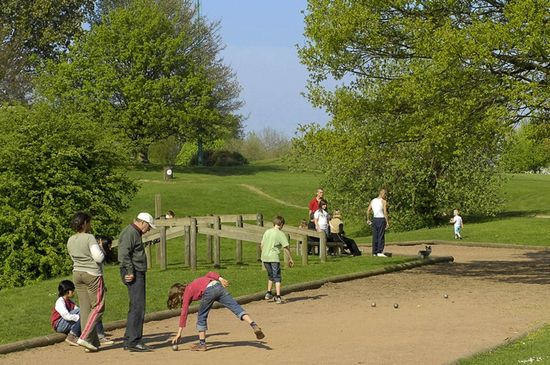 Fort Leisure Park
This leisure centre is spread over a mammoth 12 hectares and offers all kinds of family activities including a playground, mini golf, tennis courts and fitness trail. It also has a large playing field and an arboretum plus picnic tables and a cafeteria serving refreshments.
Practical information:
Where: Route de Pérenchies in Verlinghem
Contact: +33 (0)3 20 22 22 18
Facebook: Base de Loisirs du Fort
Open to the public: November, December, January, February and March from 8am to 6.30pm; April, September and October from 8am to 7.30pm; May, June, July and August from 8am to 8.30pm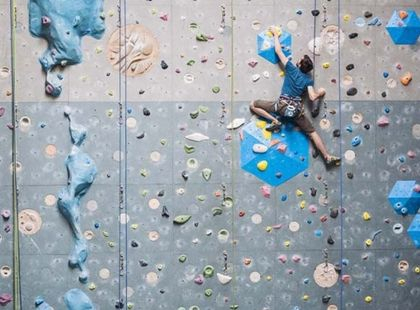 Climb Up
Climb Up is a climbing centre in Wambrechies with climbing walls suitable for children and adults, from novice beginners to world champions, including anyone with reduced mobility. Short courses and lessons available. Refreshments on site.
Practical information: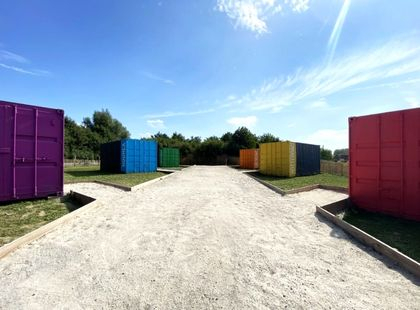 Dock 13
Dock 13 is an expedition center ideally located on the banks of the Deûle river in Wambrechies, near the Saint-Chrysole Farm, the Val de Deûle tourist tramway and the Amusette guinguette (during summer season). This event adventure park with an innovative concept and trends welcomes you in shipping containers fitted out as play structures! In each of them is a new challenge to overcome. An experience not to be missed!.
Practical information: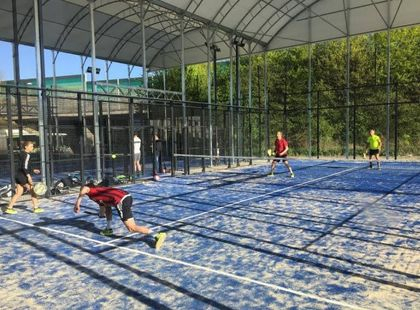 Le Wam
Le Wam is a leisure complex in Wambrechies with 8 squash courts, 4 badminton courts, 2 padel courts, 4 table tennis tables and 3 indoor football pitches. All-day café with terrace for refreshments. Sport shop also on site. Classes, short courses and children's birthday parties.
Practical information:
Where: Parc d'activité du Chat in Wambrechies
Contact: +33 (0)3 20 42 20 42
Website: www.lewam.com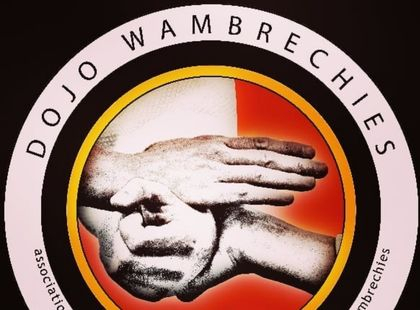 Le Dojo is a multi-activity centre offering martial arts, Japanese culture and well-being. On the programme: aikido, kenjutsu, Japanese language classes, Japanese culture, self-defence, Postural® stretching, pilates, meditation, yoga, tai chi, body warm-up, sophrology.
Practical information:
Where: 1320 Rue d'Ypres in Wambrechies
Contact: +33 (0)6 95 66 19 73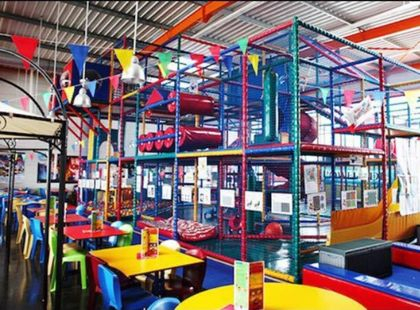 Kidzy
Kidzy Wambrechies is an indoor play centre with 4 play areas aimed at kids aged 2-12. Kidzy has various zones tailored to different types of play for families and friends to enjoy. Birthday parties also catered for. Themed events held through the year for Easter, Halloween, Christmas and other festive occasions.
Practical information:
Where: Avenue Saint Pierre, Parc d'activités de la Becquerelle in Wambrechies
Contact: +33 (0)3 20 40 45 20
Website: www.kidzy.fr