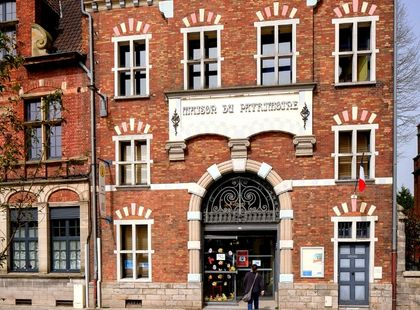 La maison du Patrimoine
The Maison du Patrimoine in Comines is a destination for anyone who loves heritage and culture. Opened in September 2002, the venue has two rooms: the archive consultation room and the exhibition room where fascinating temporary exhibitions are shown all through the year.
Practical information:
Where: 4-6 Rue du Pont in Comines
Contact: +33 (0)3 20 14 21 51
Facebook: Maison du Patrimoine
Opening times: Monday and Friday - 9am to noon, Tuesday and Thursday - 2pm to 5.30pm, Wednesday - 9am to noon and 2pm to 5.30pm and Saturday - 2pm to 5pm (July to August).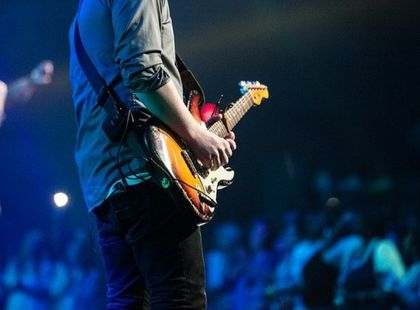 Pixabay
Le Nautilys
The sea-inspired building features an artist's residence, concerts and a rehearsal space just 25 minutes from Lille. It has one large room (200 m²) that has a maximum standing capacity of 350 people.
Practical information:
Where: Rue Kléber Loquet in Comines
Contact: +33(0)3 20 74 37 40 or musique@ville-comines.fr
Facebook: Le Nautilys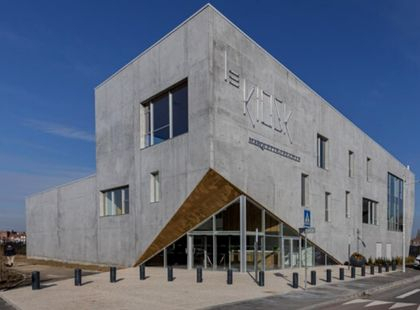 Le Kiosk
Le Kiosk
Le Kiosk is a cultural centre in Marquette-lez-Lille devoted to performance, design and arts education. The 2,000-m² building is home to a music and dance school and a performance hall.
Practical information:
Where: 302 Rue de Lille in Marquette-lez-Lille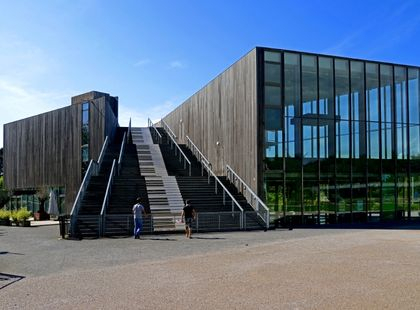 MEL
Le Colysée
Designed in 2004 by the architect Pierre-Louis Carlier, Le Colysée (the 'Colosseum') is named after the 'Colysée Royal', a famous entertainment venue in the Age of Enlightenment. The venue is one of the cultural facilities in Lille Metropole and belongs to the Fabriques Culturels network supported by the municipality. It hosts first-rate art exhibitions and cultural events all through the year with a programme that is especially aimed at young and family audiences. From the top of the building, you can enjoy panoramic views of the surrounding plain and gardens – the mosaic garden and the wet garden.
Practical information:
Where: 199-201 Avenue Pasteur in Lambersart
Contact: +33 (0)3 20 00 60 06
Website: www.lambersart.fr
Pixabay
La Galerie Claeys
The Claeys Gallery is set on the ground floor of Lambersart Town Hall. It hosts works by artists from the Roubaix group and the Atelier de la Monnaie from the second half of the 20th century. The gallery also puts on temporary exhibitions.
Practical information:
Where: 19 Avenue Georges Clemenceau in Lambersart
Contact: +33 (0)3 20 08 44 44 - galerie@ville-lambersart.fr
Pixabay
Le Zeppelin
Opened in 2010, Le Zeppelin has become a mainstay on Lille Metropole's cultural and artistic scene, hosting ground-breaking experiments, classic and contemporary productions that challenge ideas and minds and many other events. From the performance theatre and bar to the garden and Gare aux Livres bookshop, Le Zeppelin offers artists and members of the public a safe space for holding enduring and meaningful conversations.
Practical information:
Where: 23 Rue Alsace Lorraine in Saint-André-lez-Lille
Contact: +33 (0)3 62 65 82 01
Website: www.lezeppelin.fr